The Nebraska Attorney General's Youth Conference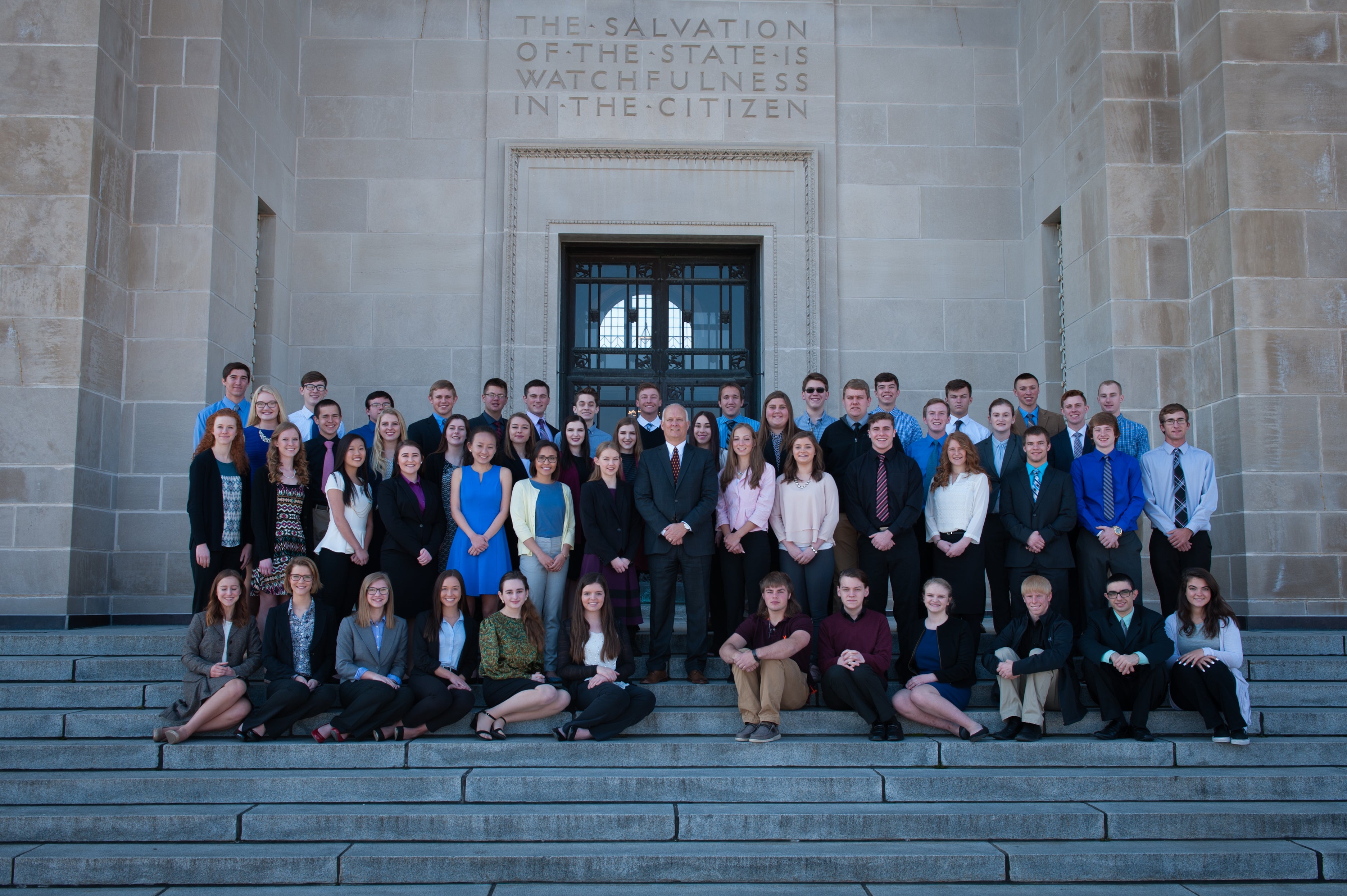 The Attorney General's Youth Conference endeavors to cultivate future leaders in Nebraska by engaging and educating youth. The 2017 Attorney General's Youth Conference was held on April 11th at the Nebraska State Capitol and attended by 54 high school juniors from 36 Nebraska communities. Applicants submit a short resume of activities, their favorite Constitutional Amendment, and short essay along with letters of recommendation.  Students were selected from across the state representing 47 high schools. 
The year's conference examined all three branches of government with representatives providing their unique perspective and overview. The day included opening remarks from Attorney General Peterson and lunch at the Governor's Residence with luncheon speaker Lt. Governor Foley. In addition, participants heard inspiring messages from Nebraska Supreme Court Justice Stephanie Stacy and Senator Suzanne Geist, representative of District 25 in Lincoln. 
An overview of the Attorney General's Office included: a panel discussion by the Bureau Chiefs for the Attorney General's office, words of wisdom and warning from the Attorney General's Outreach Coordinator, Ryan Sothan, on issues of consumer protection and internet safety, and a quick outline of the AGO Mediation Center.