The Nebraska Attorney General's Youth Conference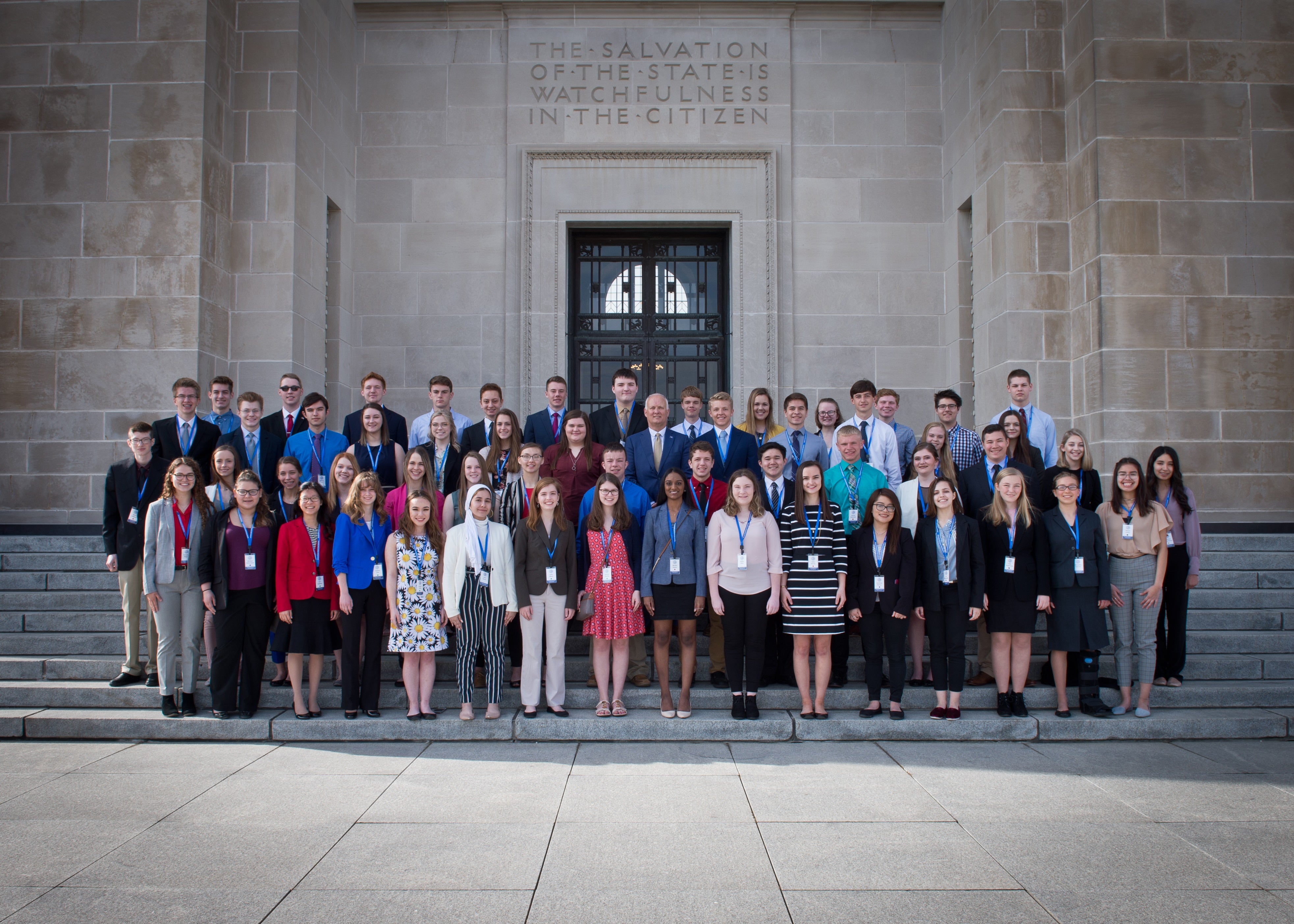 2019 Youth Conference Participants
The 2019 Attorney General's Youth Conference was held on April 16th at the Nebraska State Capitol and attended by 56 high school juniors from across the state representing 33 Nebraska communities. Students from across the state were selected from a pool of applicants who submitted a brief resume of activities, a short essay on a selected Constitutional Amendment, and personal recommendations.
During the conference, students examined all three branches of government with representatives providing their unique perspective and overview. Events of the day included remarks and discussions led by Attorney General Peterson, lunch at the Governor's Residence, and a visit with Lt. Governor Foley. In addition, participants heard messages from Nebraska Supreme Court Justice Jonathan Papik and Senator Suzanne Geist, representative of District 25-Lincoln.
Students engaged in a mock bill debate and oral arguments. They received an overview of the Attorney General's Office featuring a panel discussion by the Bureau Chiefs from the Attorney General's Office and an exploration of online safety hosted by the Attorney General's Outreach Coordinator, Ryan Sothan.
Nebraska Missing Children's Day Poster Contest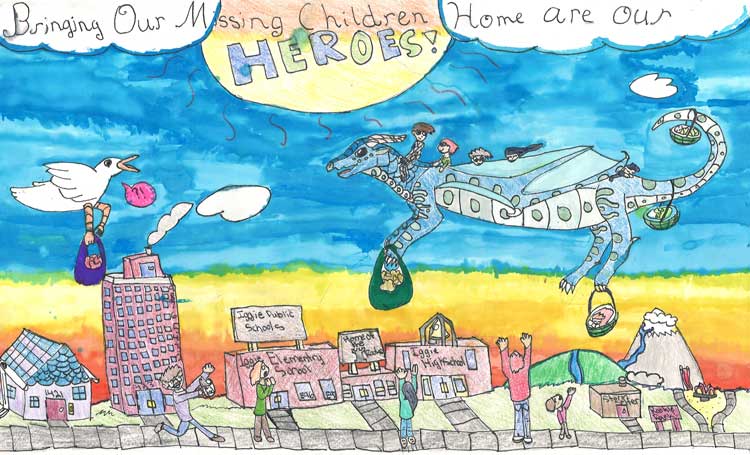 Artwork by 2020 Nebraska Poster Contest Winner, Evelynn Houck of Creighton, Nebraska
Attention all 5th graders! Would you like to enter a competition with the change to win a trip to Washington, D.C.?
The deadline to enter the Nebraska contest is February 15, 2021.
Click here for more information about Nebraska's poster contest.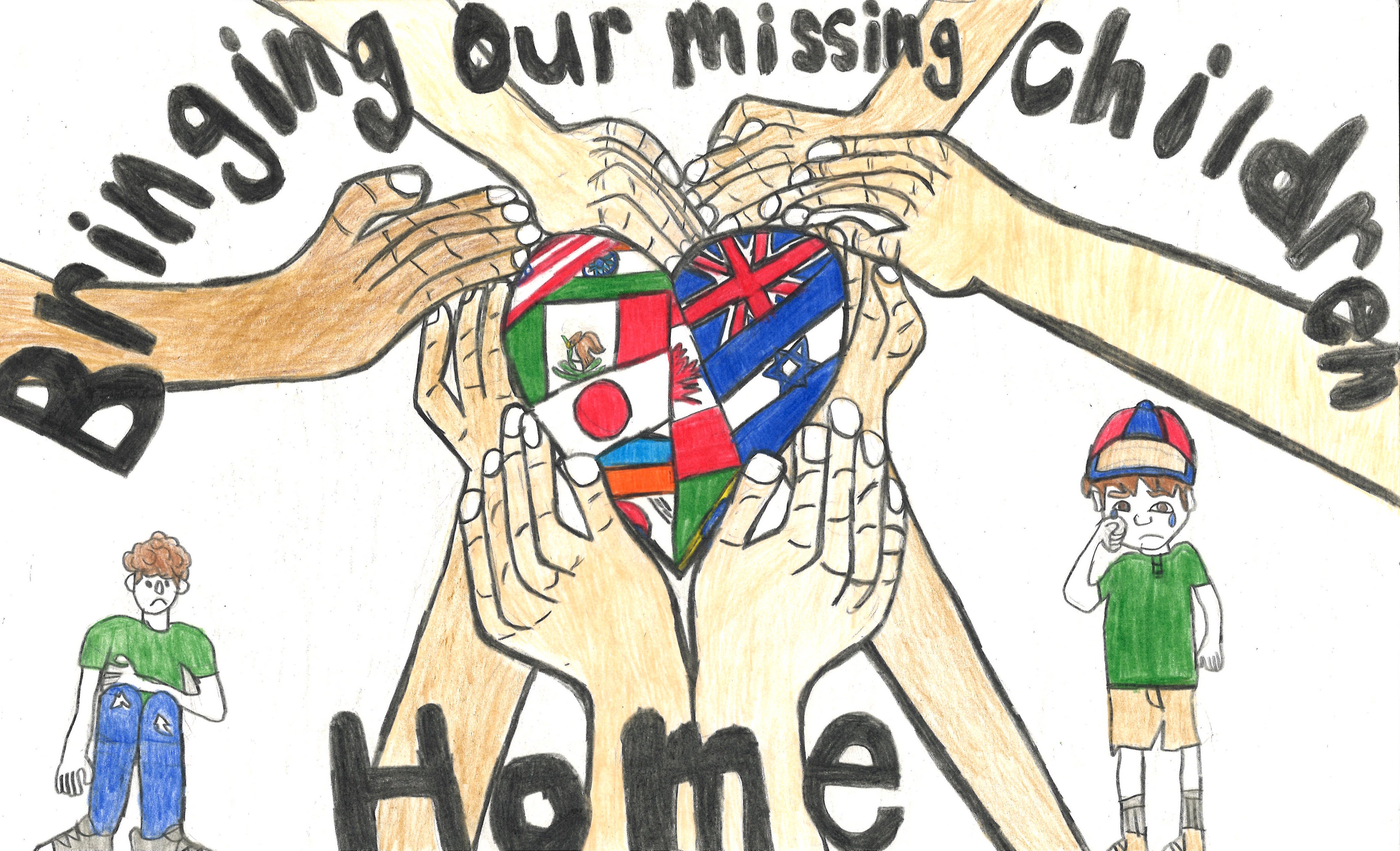 Artwork by Brandon Rosas of Grand Island, Nebraska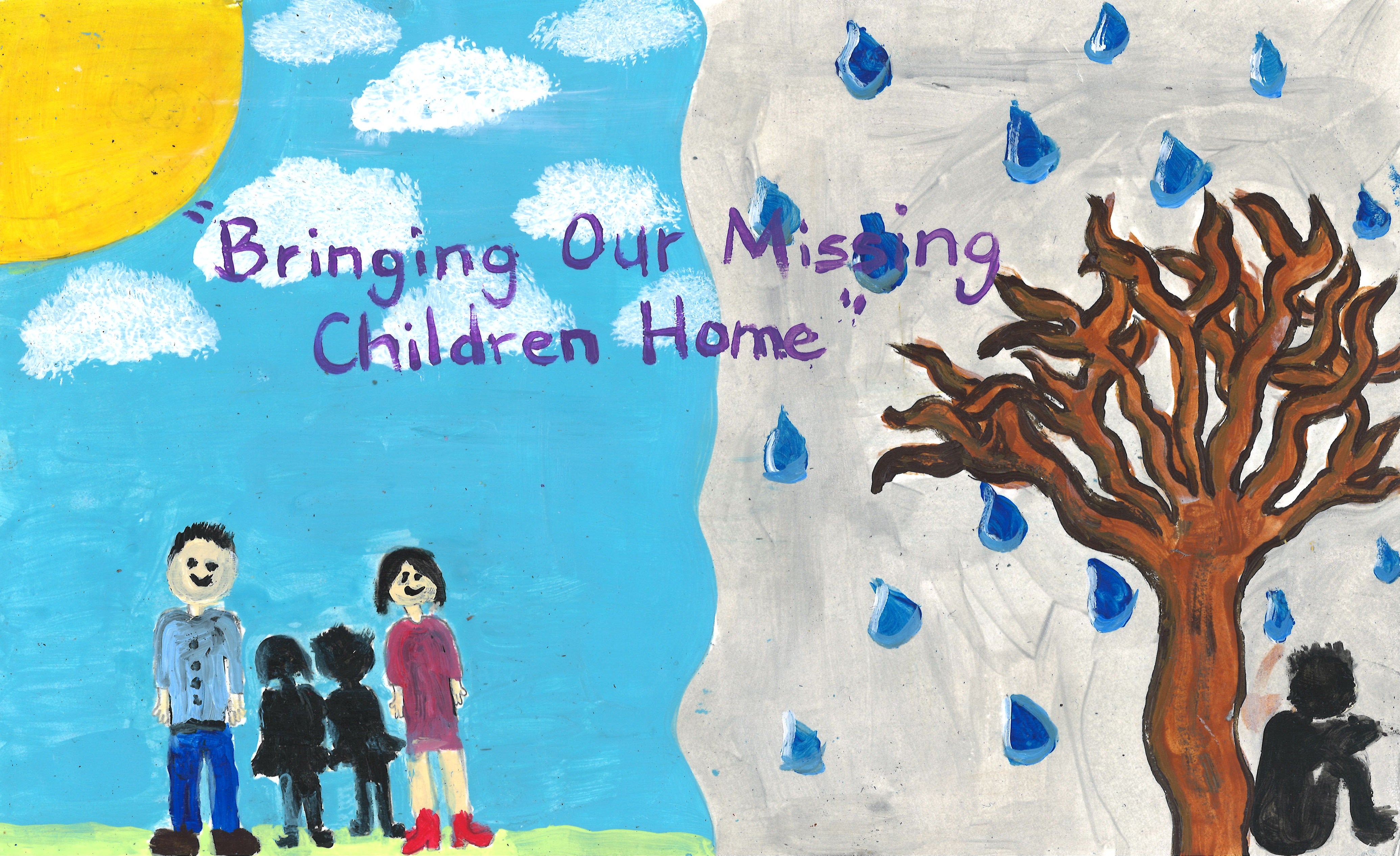 Artwork by Arlene Iniestra of Omaha, Nebraska